It's a burger with booming flavours!!
Dan and a Bill have crafted the ultimate burger and soon you can try it for yourself!
Two patties, smothered in St Albert cheese curds, Ketchup, Bacon, Mayo, Sautéed Mushrooms, all topped off with a savoury pickle…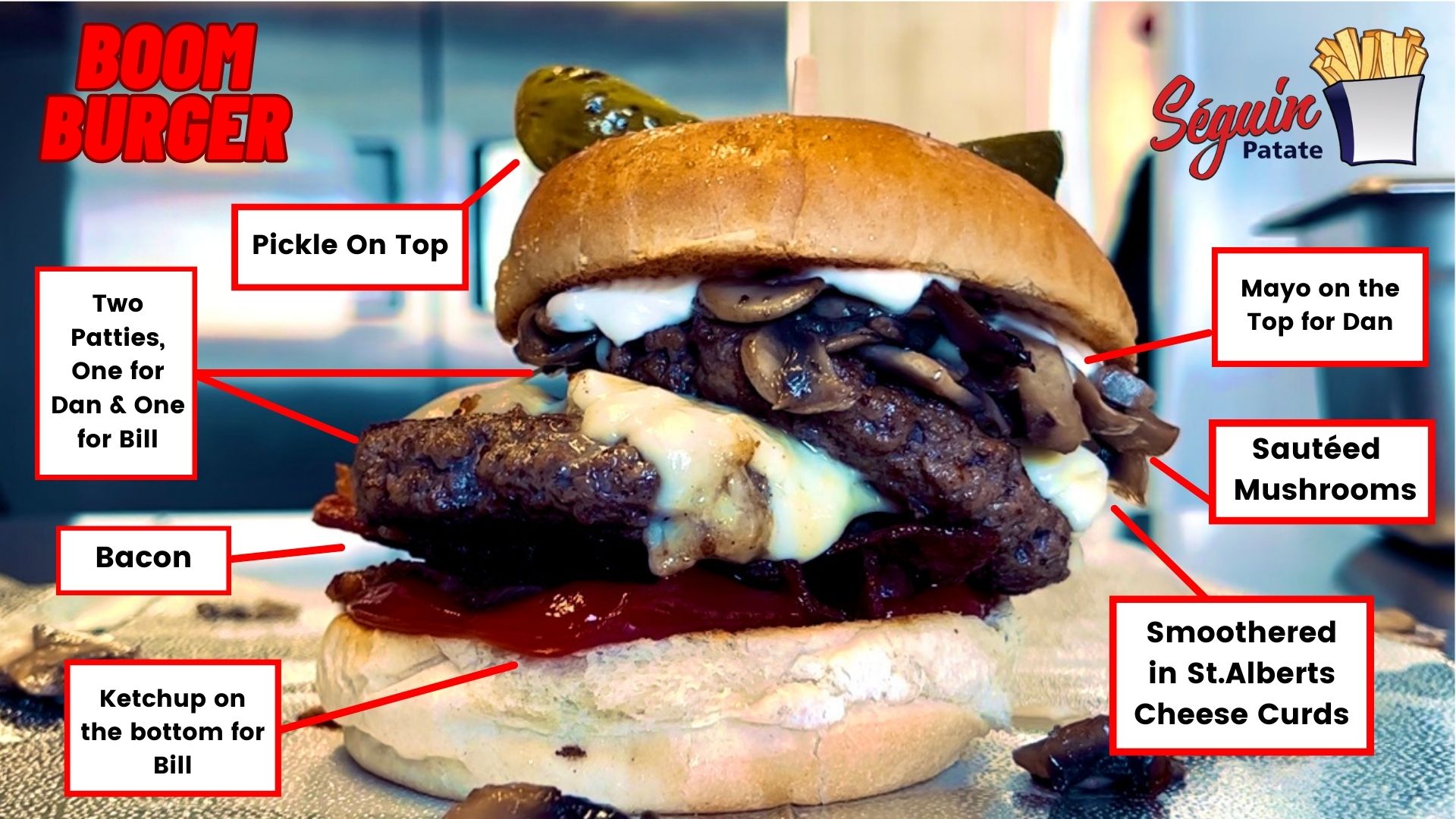 So flavourful you'll want to talk about it with your mouth full! Don't miss your chance to get yours. Available May 23rd, only at Séguin Patate!!
Check out the behind the scenes pics of the first taste testing below.